Programs

Brochure
This page is the online brochure for your selected program. You can view the provided information for this program on this page and click on the available buttons for additional options.
SAI: Florence University of the Arts
Florence, Italy
(Outgoing Program)
Program Terms
Academic Year,
Fall,
Spring,
Summer 1,
Summer 1&2,
Summer 2

Dates/Deadlines
Click here to view
Pre-Approved Courses:
CLICK HERE:
Restrictions:
BU applicants only


Type of Program
Affiliate
Program Length
Semester & Summer
Language of Instruction
English
Majors
Various
Costs
Baylor tuition + housing to the host university
Housing
On-campus
Health Insurance Required
Included in program costs
Special Requirements
Minimum 2.75 GPA
Program Director
Mr. John Wilson: John_Wilson@baylor.edu
Room 102, Texas Collection , Carroll Library
Office Hours: Mondays and Tuesday, 3:00-5:00 PM
---
Location:
---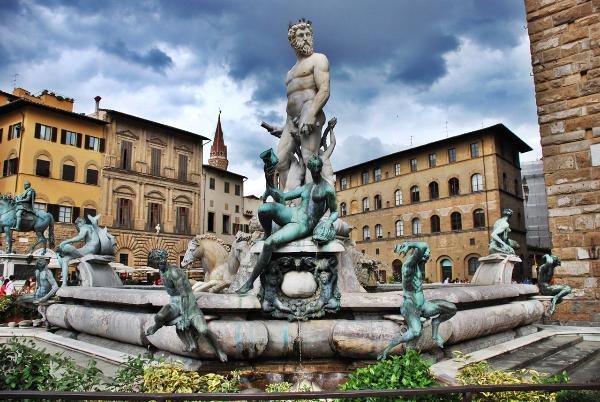 Florence University of the Arts (FUA) is located in the historic center of Florence. The school's location offers students the opportunity to live in the heart of the Renaissance while simultaneously experiencing modern Florentine life. FUA is located within walking distance of such landmarks as the Uffizi Gallery museum, the Palazzo Vecchio and The Accademia, which, among the many museums and churches in Florence, showcase the most extensive and famous collection of Italian Renaissance works found in the world.

Florence lies in a valley on the banks of the Arno River in the Tuscan region of Italy. Nestled in among low hills covered with olive groves, and vineyards, Florence captivates those who visit. With a population close to 500,000, Florence offers the amenities and culture of a large city, while delighting visitors with the charms of the intimate historic city center. The historic center of the city is bursting with sights, museums, fine art, shopping, fine foods and wines. Florence is also well known as an important center of contemporary art, fashion design, graphic design and business, all of which can be studied at Florence University of the Arts.

As the cultural birthplace of the Italian Renaissance, Florence's mark on world history was secured in the 15th century as the seat of an artistic, humanistic, technological, and scientific flowering. Through the rediscovery of classical texts and artifacts, liberal arts regained importance as the world watched Florentines make tremendous advancements in the fields of mathematics, medicine, engineering, architecture and visual arts. Under the generous patronage of the Medici family, Florence remained the hub of tremendous flourishing in the arts for almost two centuries. The Medici family funded such artists and inventors as Botticelli, Michelangelo, and Leonardo da Vinci. The works and architecture of these celebrated figures remain present in Florence today, further providing FUA students with the opportunity to be educated and inspired first-hand by these great masters.
---
Courses or Areas of Study:
---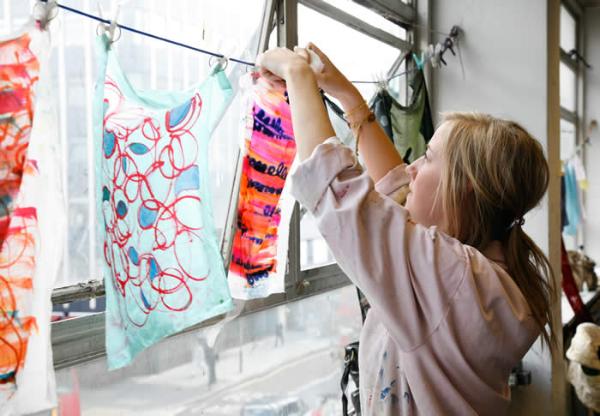 Business and Economics (accounting; finance; arts, entertainment, & media management; economics; hospitality management; marketing), Fine and Visual Arts (art education, book arts, ceramics, fashion design, graphic design & advertising, interior design, jewelry design & making, mixed media, painting & drawing, photography, printmaking, sculpture, video production), Liberal Arts (anthropology, art history, cinema & theater studies, classical studies, comparative literature, creative writing, dramatic arts, European culture studies, geography, history, intensive Italian, Italian, Italian studies & linguistics, journalism, mass communications, music, music history, performing arts, political science, international relations, psychology, religious studies & philosophy, women's studies), Life Science, Environmental Studies, & Human Services (community development, education, environmental studies, family studies & sociology, food & culture, food technology & management, nutritional sciences, sports management & recreation, physical education, wine & culture), Science (biology, chemistry, general science, math, physics)

For complete course listings and scheduling, please go HERE.
---
Housing:
---
Students who study at Florence University of the Arts will live in shared university apartments. These are located throughout the city and will be occupied with other American students. Apartments will house from 2 to 8 students who will either live in single rooms, shared rooms, or rooms for three people.
Rooms cost approximately $3,410 for the semester.
NOTE: Rooms generally cost $3,410, but Baylor receives a $300 discount and $200 of the $500 confirmation deposit goes directly to housing.
NOTE: Single rooms in Florence cost an additional $1,000 and a Premium Apt Supplemente Fee is an additional $575, paid to SAI.
For more housing information, please go HERE.

---
Application Procedure:
---
Students are responsible for applying directly to 1) Study Abroad Italy and 2) BearsAbroad.
For more information about applying to Study Abroad Italy, go HERE.
---
Costs:
---
Students will pay tuition directly to Baylor and housing costs directly to SAI. Tuition will cost the exact same as a semester in Waco.
Students will pay the initial $90 SAI application fee and a $500 confirmation deposit. $300 of the confirmation deposit will be used as a Security Deposit and the remaining $200 will be applied to rent.
For the fall or spring, expect to spend around $3,410 on housing for the semester, after the $200 from the confirmation deposit has been applied towards rent. If you wish to live by yourself for the fall or spring, you will have to include an additional $575 "single room" supplemental fee with your room request. Please note that just because you include a "single room" supplemental fee DOES NOT mean that you will get a single room. Single rooms are given on a first come, first serve basis. If you do not get a single room, your supplemental fee will be returned. Students will be given a cell phone at the beginning of their stay in Italy. You will receive free incoming calls and text messages, but must pay for all outgoing calls with your credit card. You will be billed twice a month for outgoing calls if you choose to use your phone for outgoing calls. Costs for food and travel will vary according to the student.


Meal plans are available; for more information, go HERE.

Each student is responsible for their own transportation, including airfare.

Legal Documents:
---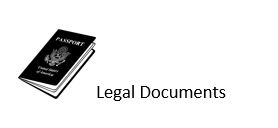 A passport and student visa are required. Once accepted to the university, you will need to apply for a visa through the closest Italian consulate (the closest one to Waco is in Houston). You will receive more information from Study Abroad Italy once accepted to Florence University of the Arts.

Another option is to pay SAI to process your visa for you. More info can be found HERE.

| Term | Year | App Deadline | Decision Date | Start Date | End Date |
| --- | --- | --- | --- | --- | --- |
| Spring | 2017 | 10/15/2016 | 10/31/2016 | 01/24/2017 | 05/10/2017 |
| Fall | 2017 | 03/15/2017 | 03/15/2017 | TBA | TBA |
| Summer 2 | 2017 | 03/17/2017 | 03/17/2017 | TBA | TBA |
| Summer 1&2 | 2017 | 03/17/2017 | 03/17/2017 | TBA | TBA |